An absence management system that
ticks all the right boxes
Still using wall planners and spreadsheets to manage staff leave? LeavePlanner is a cost-effective online time-saving tool that relieves the headache of managing staff absence. Booking time off, approving staff leave and tracking various forms of absence couldn't be easier with our complete absence management solution.
Managers
Increased productivity
Low cost investment
Quick and easy to implement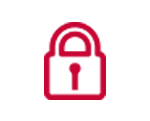 Secure web-based 24/7 accessibility
Tracks all types of leave
Full reporting functionality
Employees
Self-service holiday planner
Web-based 24/7 accessibility
Easy click booking system
Less time spent on leave requests
Reduce risks of human error
Reduce staff conflict
Low Cover Protection
Ensure your key staff are always available by setting a minimum attendance or maximum absent staff level for a department or group.
Full Control
Customisation of employee working hours, working patterns, bulk requests and leave blackouts allows comprehensive planning.
Bradford Factor Reports
Built-in automatic Bradford Factor calculator to help monitor and report on staff absence levels.
Leave Management
Flexible settings to automatically manage the allocation of annual leave, including auto-increment and leave carry over.
Sign up for your free,
no-obligation 30-day trial
Quick & easy - we will even set up your team on the system for you
No installation or download required
Have access to the full version of LeavePlanner